CORRECTION:
Call for tickets WED., JAN. 31, 2018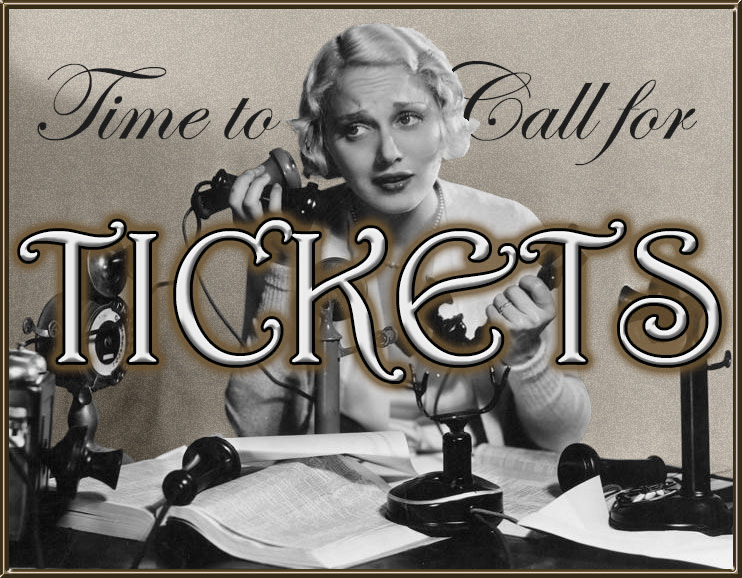 The Nethercutt once again presents an authentic Itinerant Moving Picture Show of Silent Cinema Comedies.
Robert Israel is featured at the Wurlitzer Theater Organ. Joe Rinaudo will hand-crank his 1909 Powers Cameragraph projector, assisted by Gary Gibson.

CORRECTION:

CALL FOR TICKETS




WEDNESDAY, JANUARY 31



Phone 818-364-6464 between 4-6pm PST*
☏ FOLLOW CALLING INSTRUCTIONS HERE ☏
*The best chance of obtaining tickets is to call starting at 4pm PST. You will probably get a busy signal. Just keep calling, then follow prompts. This is for the following event only:
Nethercutt Silent Comedies Show
Friday, March 2, 2018 at 8 PM
Saturday, February 3, 2018 at 2 PM
(There will be no evening show on Saturday.)
Nethercutt Museum
Sylmar, California
☏ FOLLOW CALLING INSTRUCTIONS HERE ☏
Admission is free, but tickets must be obtained in advance, only on Wednesday, January 31, 2018
Address and other information is also at the link above.
---
COMING MARCH 10, 2018:
THE GOOSE WOMAN
LOUISE DRESSER
with
LIVE ORCHESTRA
March 10, 2018
Burbank, California
DETAILS