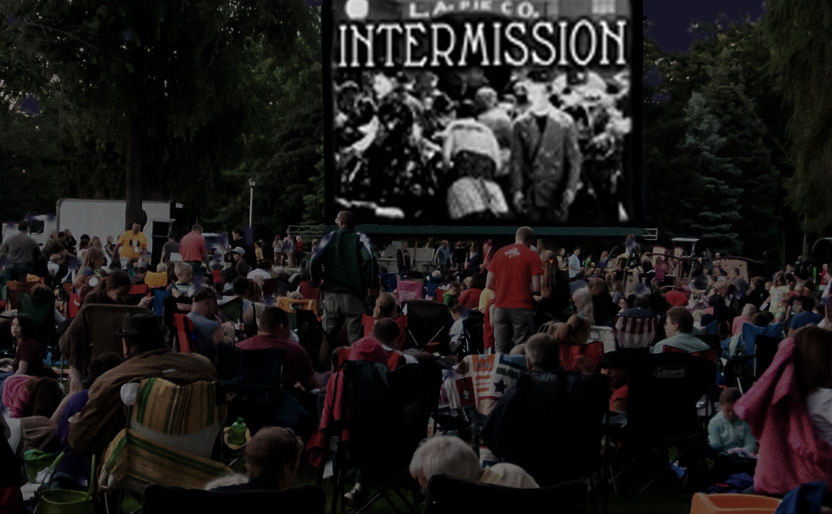 Enjoy a "mov­ing pic­ture show" from the days of silent cin­e­ma, on the grass at Two-Strike Park in La Cres­cen­ta, Sat­ur­day, July 30.
Take your fam­i­ly or treat your date to "din­ner and a show" for an evening of silent cin­e­ma come­dies with live piano accom­pa­ni­ment. Bring a blan­ket and a pic­nic bas­ket.
ADMISSION IS FREE
TIME

:

Sat­ur­day, July 30, 2016
Show starts at dusk (approx. 8pm)
LOCATION

:

Two-Strike Park (map)
5107 Rose­mont Avenue
La Cres­cen­ta, CA 91214
(818) 249‑5940
PROGRAM

Lau­rel & Hardy
Fat­ty Arbuck­le
Charley Chase
Lar­ry Semon
and more

Live Accom­pa­ni­ment
fea­tur­ing Cliff Retal­lick at the piano
1909 Pow­ers 35mm Mov­ing Pic­ture Machine
hand-cranked by Joe Rin­au­do
Orig­i­nal Glass Lantern Slides
pro­ject­ed by Gary Gib­son
SEE YOU AT THE SHOW!