.
GLASS
LANTERN
SLIDES
See authen­tic glass lantern slides from Joe Rinaudo's col­lec­tion.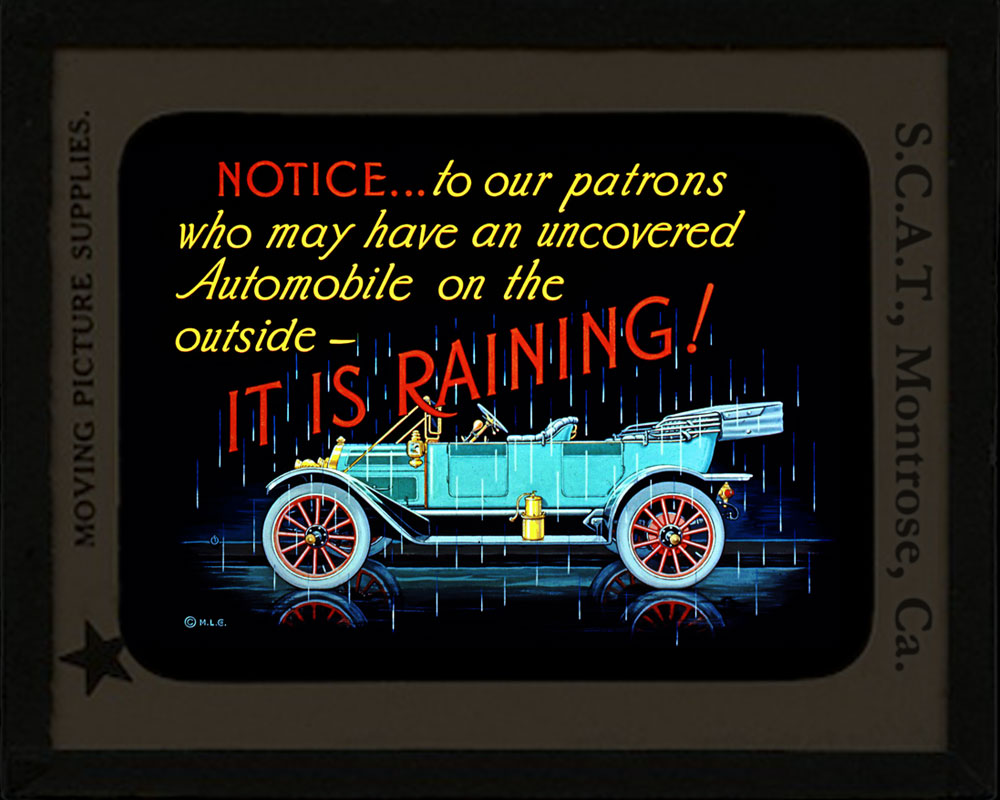 HAPPY
BIRTHDAY
STUBBY
Joe Rin­au­do chopped off the tip of his fin­ger in a met­al shear the day before his birth­day a few years ago (it mirac­u­lous­ly grew back just like new), so I cre­at­ed this "film title" as his birth­day card.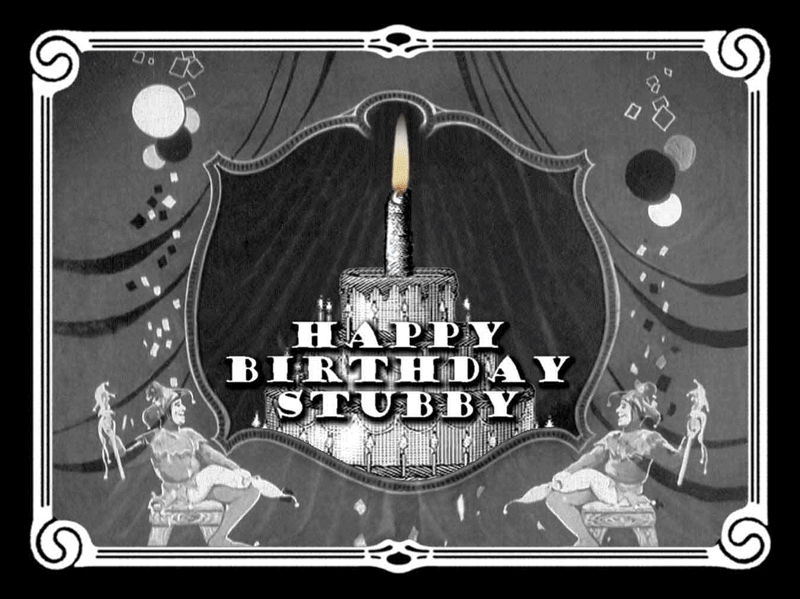 Hey, humor was crude back in the 1920's.
.