Here are sev­er­al shows through­out Los Ange­les in ear­ly 2017 fea­tur­ing the sights, sounds and his­to­ry of enter­tain­ment as expe­ri­enced a cen­tu­ry ago dur­ing the Silent Cin­e­ma era:
---
Jan­u­ary 26, 2017 ♦ 5:30 pm
Los Angeles In The Ragtime Era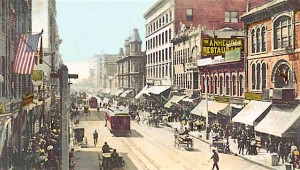 Pre­sent­ed by Galen Wilkes
Cal­abasas-Las Vir­genes His­tor­i­cal Soci­ety
Cal­abasas Library, 200 Civic Cen­ter Way, Cal­abasas
---
Feb­ru­ary 10 and 11, 2017 ♦ 2:00 and 8:00 pm
Nethercutt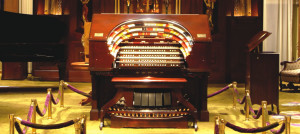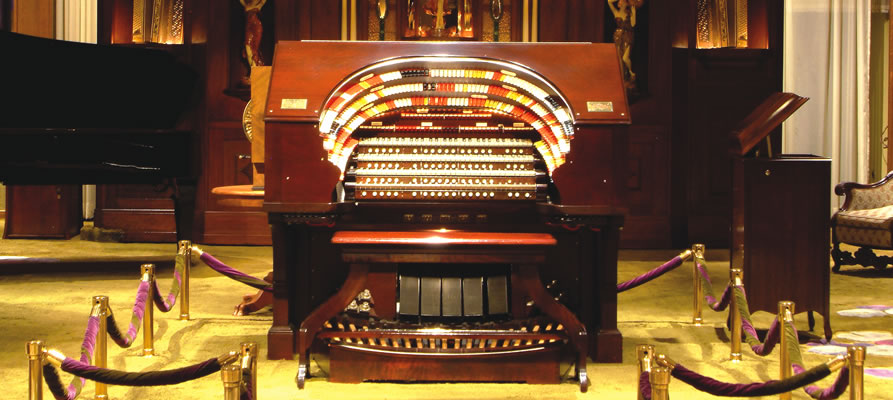 For those of you who have tick­ets for the Feb­ru­ary Nether­cutt show, here is the pro­gram:
♥
The theme will be

LOVE

for Valentines Day.
♥
The show will fea­ture:
♥ Buster Keaton in "Neigh­bors"
♥ Lar­ry Semon in "Plagues And Pup­py Love"
♥ A very rare Edi­son Film from 1907 "The Ted­dy Bears"
♥ A rarely seen Charley Chase com­e­dy "There Ain't No San­ta Claus"
♥ Plus a sur­prise from the Black­hawk film col­lec­tion with spe­cial thanks to Mr. David Shep­ard
Joe Rin­au­do will be assist­ed on the hand-cranked Pow­ers Cam­er­a­graph Motion Pic­ture Machine by Gary Gib­son, pro­ject­ing glass lantern slides, and Dean Mora on the mighty Wurl­itzer The­ater Organ (third largest the­ater organ in the world).
Sorry, this event is sold out. If you have your tickets, enjoy the show! If not, hope to see you next October for our annual Halloween Spooktacular at the Nethercutt.
---
March 11, 2017 ♦ 7:00 pm
"

Steamboat Bill, Jr." with
Live Orchestra

Fea­tur­ing a live musi­cal score per­formed by The Famous Play­ers Orches­tra under the direc­tion of Scott Lasky.
Pro­ject­ed by Joe Rin­au­do in 35mm on an orig­i­nal hand-cranked Power's 1909 Cam­er­a­gragh Mod­el 6 Motion Pic­ture Machine. Your Mas­ter of Cer­e­monies will be Stan Taffel.
The pro­gram will include a 30 minute inter­mis­sion and there will also be a raf­fle with prizes. Con­ces­sions will be avail­able down­stairs at the snack bar.
Show­time:
Sat­ur­day, March 11, 2017
Doors open at 6:15 p.m.
Show starts at 7:00 p.m.
Loca­tion:
Christ Luther­an Church
2400 W. Bur­bank Blvd.
Bur­bank, CA 91506
(south­east cor­ner of Bur­bank Bl. & Bue­na Vista St., direct­ly behind the Dunn-Edwards paint store)
Admis­sion is $10.00 (sug­gest­ed dona­tion)
Tick­ets will go on sale at the door approx­i­mate­ly one hour before show­time.
You can also pur­chase tick­ets online start­ing Feb­ru­ary 1 through the Famous Play­ers Orches­tra web­site.
MORE INFORMATION:
Famous Play­ers Orches­tra
---
March 25, June 17, and Novem­ber 11, 2017 ♦ 7:00 pm
JUNE 17 AND NOVEMBER 11 DATES CANCELLED
On three spe­cial dates through­out the year,
Galen Wilkes will present
An Edwardian Evening of Entertainment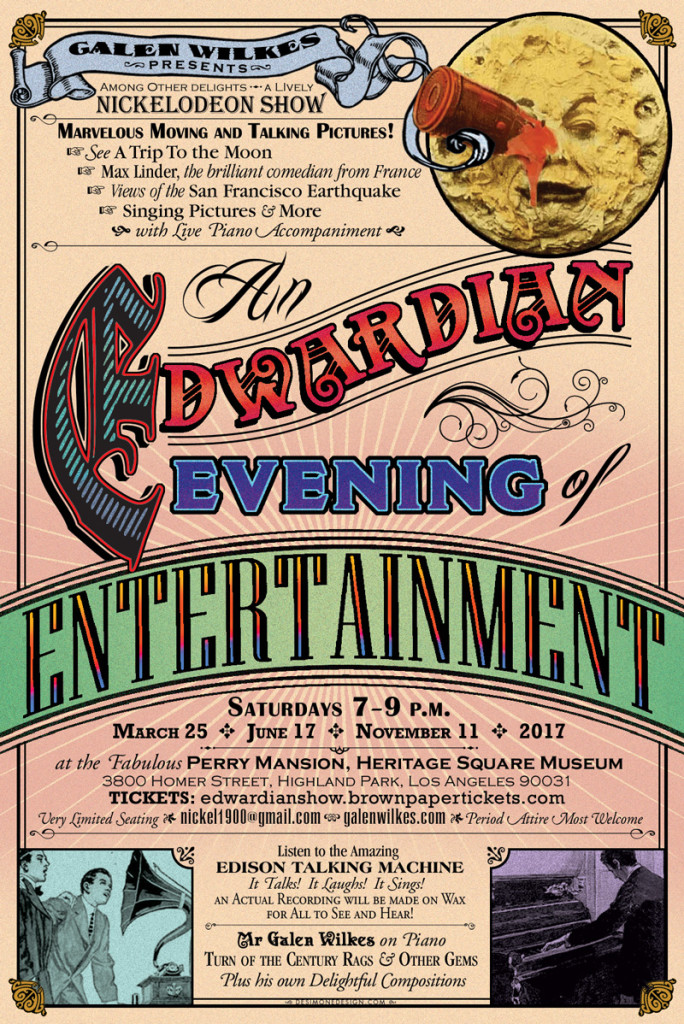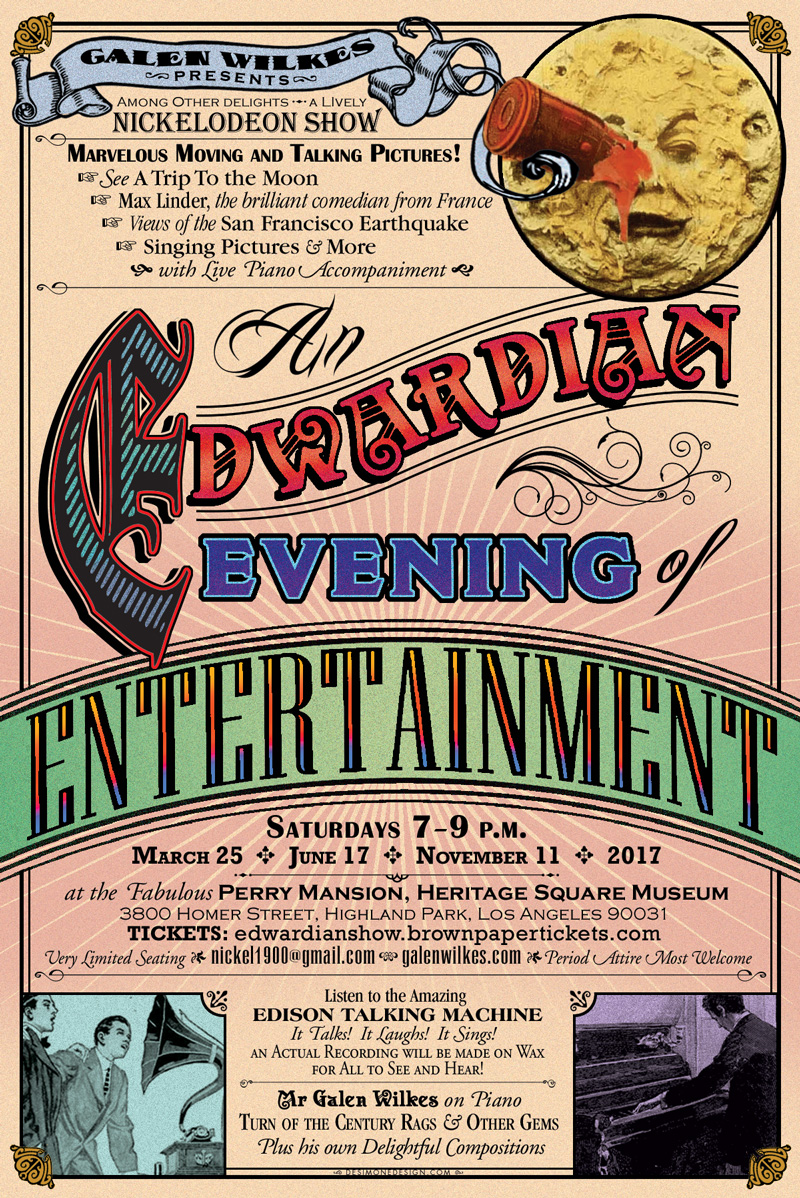 Enjoy a peri­od vaude­ville show, wit­ness a live record­ing of the audi­ence onto an Edi­son wax cylin­der, and expe­ri­ence oth­er fas­ci­nat­ing exam­ples of the Edwar­dian era.
Per­ry Man­sion, Her­itage Square Muse­um
3800 Homer St., High­land Park
JUNE 17 AND NOVEMBER 11 DATES CANCELLED
---
Subscribe
to the NEWSREEL, the infor­ma­tive newslet­ter of the Silent Cin­e­ma Soci­ety. Nev­er miss an announce­ment of an upcom­ing, enter­tain­ing event.