Video courtesy of Stan Taffel, the evening's Master of Ceremonies.
What hap­pens when you com­bine a live orches­tra with a silent film? A packed house! Over 300 peo­ple showed up, and we had to open up the bal­cony. There was laugh­ter, applause, and excite­ment through­out the entire show.
As Bob Dun­can says, "An impres­sive evening in every way — the orchestra's score was in sync with the film from begin­ning to end and def­i­nite­ly enhanced the audience's enjoy­ment and the film print was crys­tal clear. A mem­o­rable evening that all the par­tic­i­pants can be very proud of."
The show includ­ed a cou­ple car­toons and the pop­u­lar "Steam­boat Bill Jr." star­ring Buster Keaton; hand-cranked on a Power's 1909 Cam­er­a­gragh Mod­el 6 Motion Pic­ture Machine by Joe Rin­au­do; and accom­pa­nied by the Famous Play­ers Orches­tra, scored and con­duct­ed by Scott Lasky. Stan Taffel served as Mas­ter of Cer­e­monies and Shane Glan­der pro­ject­ed the glass lantern slides.
In addi­tion to the silent cin­e­ma and live orches­tra, there was a raf­fle of orig­i­nal Dis­ney art­work, hot dogs, refresh­ments, and of course pop­corn.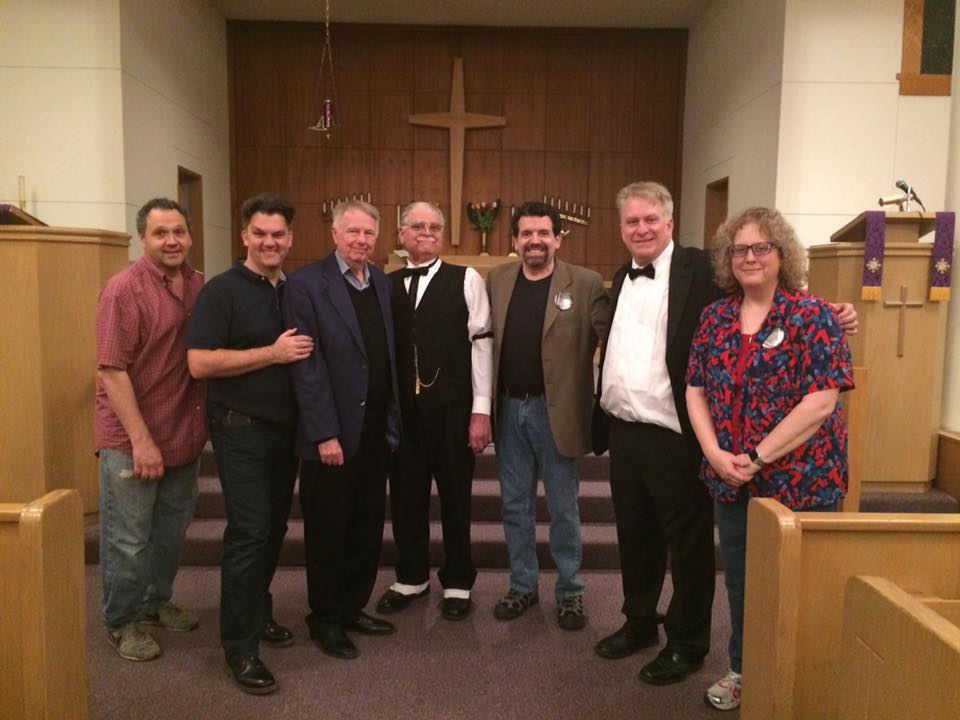 Famous Players Orchestra Board of Directors
The evening was an over­whelm­ing suc­cess. As Mr. Taffel says, "It's an hon­or to be involved with Famous Play­ers Orches­tra and to serve on the board of direc­tors with Scott Lasky, Joe Rin­au­do, Joni Varn­er, Gary Lach­er, Gary Gib­son, Paul But­ler, and Dean Mora."
Sub­scribe to the News­reel, offi­cial newslet­ter of the Silent Cin­e­ma Soci­ety, to receive announce­ments of upcom­ing events such as this incred­i­ble evening.