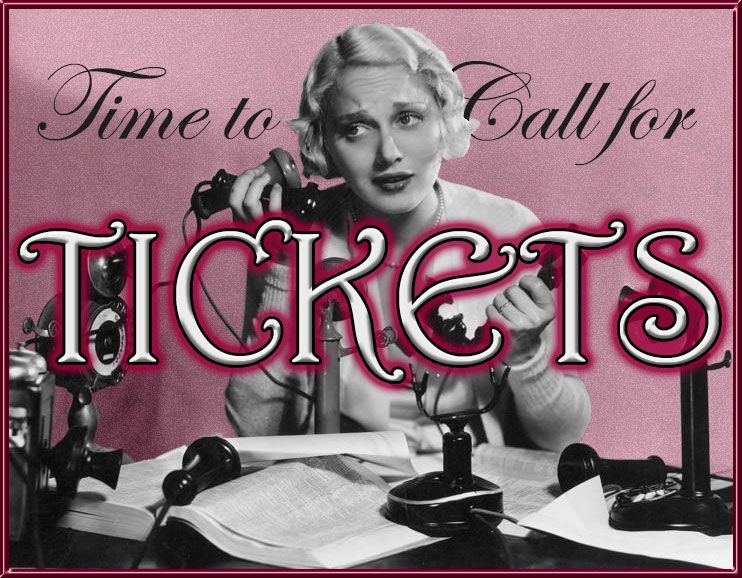 For tickets to the February Nethercutt Show you must
CALL WED. JAN. 11
4-6 PM*
818-364-6464
*The best chance of obtaining tickets is to call starting at 4pm. You will probably get a busy signal. Just keep calling, then follow prompts. This is for the following event only:
Nethercutt Valentines Silent Comedies Show
Friday, February 10, 2017 at 8 PM
Saturday, February 11, 2017 at 2 PM & 8PM
Nethercutt Museum
Sylmar, California
☏  FOLLOW CALLING INSTRUCTIONS HERE  ☏
Admission is free, but tickets must be obtained in advance, only on Wednesday, January 11, 2017.
Address and other information is also at the link above.
---
For more entertainment and enlightenment, join us in March, June and November for
An EDWARDIAN EVENING of ENTERTAINMENT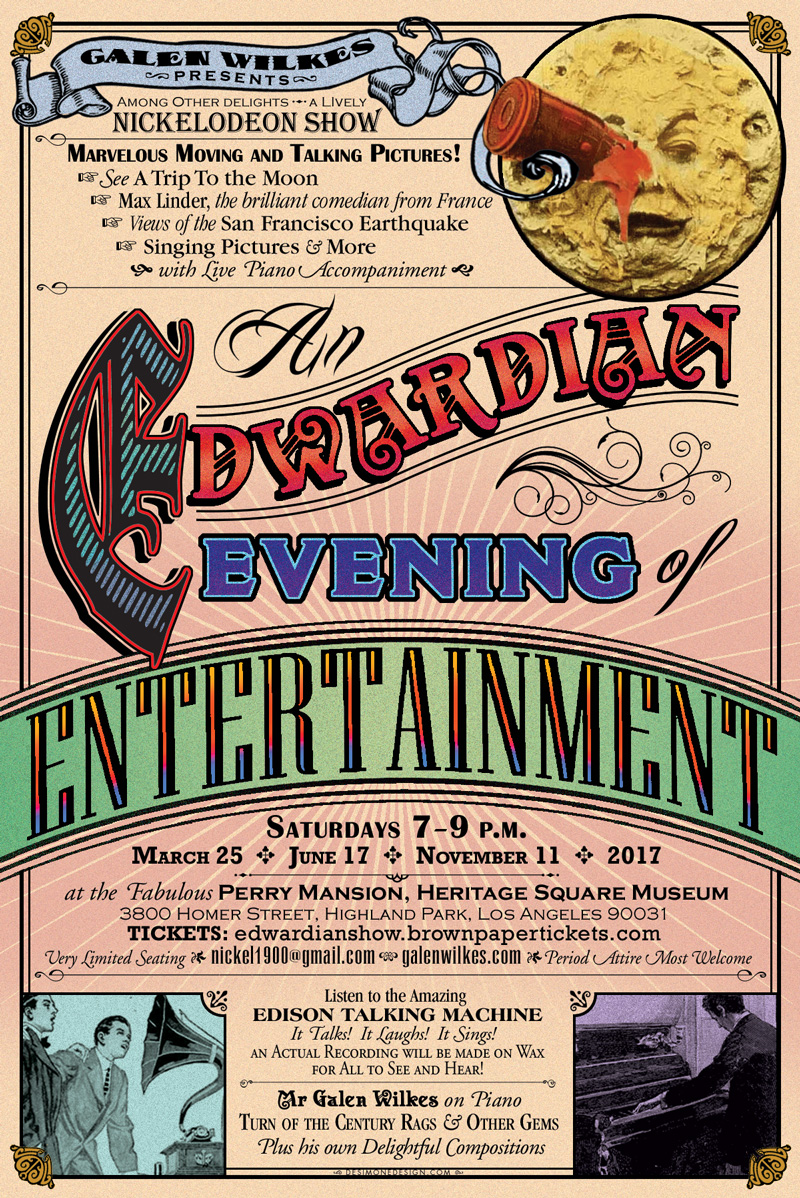 Visit Mr. Wilkes' website here.