This show was a tremendous success…
proving our passion and efforts to preserve Silent Cinema are fully worthwhile. The audience of no less than 100 were primarily 30- and 40-year-old "kids" who laughed and applauded as if seeing a moving picture for the first time. Many of them were, in fact…as black-and-white and silent, except for Dean Mora's live piano score.
---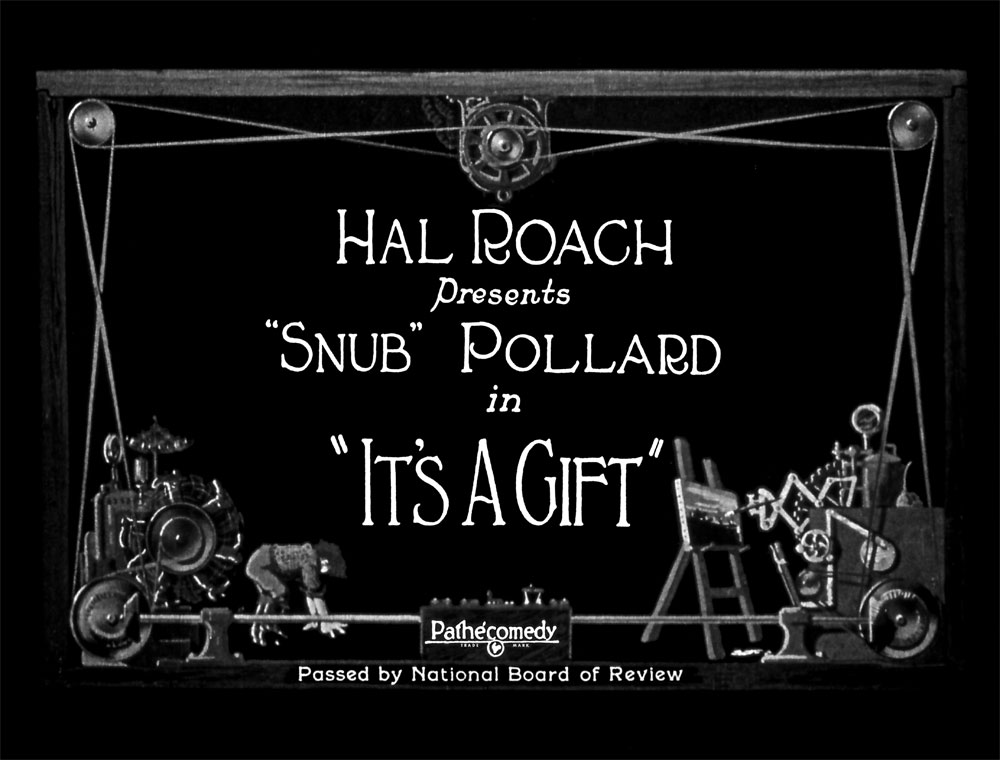 FAMOUS

PLAYERS

ORCHESTRA
Presents an Evening of
Classic Comedies
Hand-Cranked Clas­sic Silent Film Come­dies
With Live Musi­cal Accom­pa­ni­ment
Sat­ur­day March 5th, 2016
7:00 pm
---
35 mil­lime­ter film pro­ject­ed by Joe Rin­au­do on an orig­i­nal hand-cranked Power's 1909 Cam­er­a­graph Mod­el 6 Motion Pic­ture Machine.
Live musi­cal accom­pa­ni­ment fea­tur­ing Dean Mora on piano.
Pro­gram Includes:
"The Danc­ing Pig" (1907) Pathe
"The Acro­bat­ic Fly" (1910) Comet Films
"It's a Gift" (1923) Star­ring Snub Pol­lard
"The Rink" (1916) Star­ring Char­lie Chap­lin
"The Gro­cery Clerk" (1920) Star­ring Lar­ry Semon
"Cops" (1922) Star­ring Buster Keaton
Date:
Sat­ur­day, March 5th, 2016
Doors open at 6:15 pm
Show starts at 7:00 pm
Loca­tion:
Christ Luther­an Church
2400 W. Bur­bank Blvd.
Bur­bank, CA 91506
(South­east cor­ner of Bur­bank Bl. & Bue­na Vista St.)
Admis­sion is $10.00 (sug­gest­ed dona­tion)
Show will run approx. 125 min­utes with a short inter­mis­sion. Con­ces­sions for sale.

All proceeds to benefit Famous Players Orchestra, a 501©3 non profit organization, whose mission is dedicated to performing and recording the historic film music used by movie theater orchestras during the silent era. Please visit our website at:
Thank you for your sup­port. Enjoy the show!