WHAT COULD BE SPOOKIER…
THAN A DARK THEATER HAUNTED BY SILENT GHOSTS FROM A CENTURY PAST, BROUGHT BACK TO LIFE BY A SINGLE HAND, CRANKING AN ANTIQUE MOVING PICTURE MACHINE
JOIN US THIS OCTOBER FOR THESE
HIGHLY SPIRITED SHOWS:
---
OCT. 14

♠ HAL-O'WEEN EVENING OF HAL ROACH COMEDIES WITH LIVE ORCHESTRA
CHRIST LUTHERAN CHURCH
Burbank, California
OCT. 22 ♠ PHANTOM OF THE OPERA (1925) WITH LIVE ORGAN AND RESTORED COLOR SEQUENCES
BAKERSFIELD FOX THEATRE
Bakersfield, California
OCT. 27 & 28

♠ HAPPILY HAUNTING SHORT COMEDIES & DRAMA WITH MIGHTY WURLITZER
NETHERCUTT COLLECTION
Sylmar, California
The Spooky Details:
---
SATURDAY, OCTOBER 14, 2017 at 7:00 PM
CHRIST LUTHERAN CHURCH
Burbank, California
$15 Purchase Tickets Here
A HAL-O'WEEN EVENING OF HAL ROACH COMEDIES

Charley Chase and Martha Sleeper in "Crazy Like a Fox" (1926)
Join us Saturday, October 14, 2017 as we present a screening of four classic comedies from the Hal Roach Studios. Included on the program will be:
Do Detectives Think (1927)
Crazy Like a Fox (1926)
Cat, Dog & Co. (1929)
Also, Buster Keaton in The Haunted House (1921)
The films will be accompanied by a period musical score performed live by The Famous Players Orchestra under the direction of Scott Lasky. Joe Rinaudo will project 35mm film on an original hand-cranked Power's 1909 Cameragragh Model 6 Motion Picture Machine. Your Master of Ceremonies will be film historian Stan Taffel.
Showtime:
Saturday, October 14, 2017
7:00 PM
Location:
Christ Lutheran Church
2400 West Burbank Blvd.
Burbank, CA 91506
Admission:
Tickets $15



Purchase Tickets Here
FULL DETAILS on this program (as featured in our previous post)
---
SUNDAY, OCTOBER 22, 2017 at 2:00 PM
FOX THEATER BAKERSFIELD
Bakersfield, California
$10 Purchase Tickets Here

THE PHANTOM OF THE OPERA

The Phantom of the Opera at the Fox Bakersfield will be a very special viewing of the silent classic horror film that you and your family won't want to miss. You will get to watch this film, complete with restored 2–STRIP TECHNICOLOR sequences, accompanied with the live performance by Dean Mora at the organ, just like you would have, had you been watching a movie the the Fox Bakersfield in 1930. And to add more character and historic appeal, the film will be projected from a fully restored 1909 Powers Cameragraph Hand-Cranked Motion Picture Machine, set up in the center of the auditorium.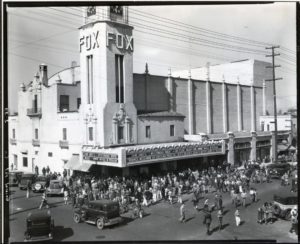 The Phantom Of The Opera will be screened at the historic Fox Theater Bakersfield. Opened in 1930, The Fox was one of the last of its kind built in the Gilded Age. The 1500 seat Fox Theater was designed by famed Los Angeles architect S. Charles Lee. Known for his trademark "The Show Begins on the Sidewalk;" his designs would later gain classic status as paragons of style and beauty. In 1953, the original interior was replaced with a contemporary Art Deco motif inspired by Fox West Coast Theaters' Charles P. Skouras. A lavish concession area was added, along with a remodel of the marquee, box office and main entrance — embellished with glitzy 50's bright metals, terrazzo and neon. Read more history about the Fox Theater Bakersfield here.
Synopsis
In this silent horror classic, aspiring young opera singer Christine Daaé (Mary Philbin) discovers that she has a mysterious admirer intent on helping her become a lead performer. This enigmatic masked presence is Erik, also known as the Phantom (Lon Chaney), a horribly disfigured recluse who lives underneath the Paris Opera House. When the Phantom takes Christine prisoner and demands her devotion and affection, her suitor, Vicomte Raoul de Chagny (Norman Kerry), sets out to rescue her.
Restoration
The film is the only 35mm print in existence that tells the complete story (as originally intended) by combining the 1929 release and the 16mm show at home versions (blown up to 35mm). It also now has all of the original 2–STRIP TECHNICOLOR sequences restored as they were seen in 1925. Original narrative and spoken inter-titles (about 68) have been restored as well as the prologue titles that describe the beginnings of the Phantom and his connection to the Paris Opera House. Since this print is drawn from the original 1925 and the 1929 (sound speed) versions, hand cranking will allow you to see, for the first time, the film presented at the proper speeds. Gary Gibson will present a glass lantern slide show during all reel changes.
The Phantom of the Opera
Restoration Credits:
see below
Showtime:
Sunday, October 22, 2017
Doors open 1:00 PM ◊ Show 2:00 PM
Location:
Bakersfield Fox Theater
2001 H Street
Bakersfield, CA 93301
map
Box Office phone: (661) 324 -1369
Admission:
Tickets $10



Purchase Tickets Here
---
FRIDAY, OCTOBER 27, 2017 at 8 PM
SATURDAY, OCTOBER 28, 2017 at 2 PM & 8PM
NETHERCUTT COLLECTION
Sylmar, California
Request Tickets available Sept. 27, 2017 at 4pm
(Admission is free but you must request tickets in advance.)
HAPPY HAUNTED HALLOWEEN SHORTS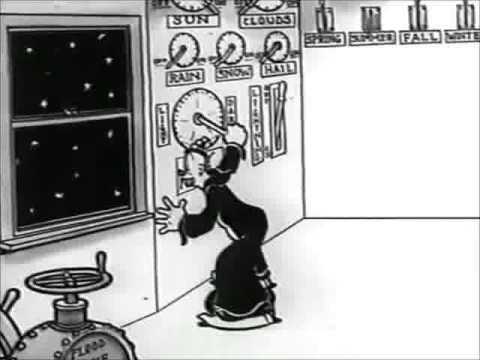 The Nethercutt Collection will host another three silent film hand crank shows. Friday at 8:00 p.m. & Saturday at 2:00 & 8:00 p.m. The program will be the same for each show. Tickets will be available Wednesday, September 27 starting at 4:00 p.m. by calling in for up to 4 tickets per caller. Phone: (818) 364-6464. Please be persistent as the office only has 3 phone lines. How to Request Nethercutt Show Tickets
This happily haunted show will feature several shorts we haven't presented in a number of years:
Koko's Earth Control (Cartoon)
The Thieving Hand
Do Detectives Think (Laurel & Hardy)
Suspense
Cat, Dog, and Co. (Our Gang)
Super-Hooper Dyne Lizzies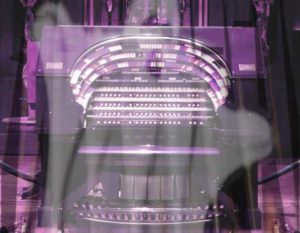 Musical narration and sound effects by Dean Mora at the Mighty Wurlitzer, the third largest theater organ in the world.
Gary Gibson will provide original glass lantern slides during all reel changes.
Your host is Kyle Irwin, curator, who will demonstrate the Nethercutt Collection's automated musical instruments before the show and during intermission.
You may also tour the collection of over fifty classic cars which are on display in a museum setting that recreates the marble and mirrored showroom of an early automobile dealership.
Business or semi-formal attire is appropriate. Children must be 10 and older.
Don't forget to call for tickets Wednesday Sept. 27 at 4pm sharp—and enjoy the show!
Showtimes:
Friday, October 27, 2017 at 8:00 p.m.
Saturday, October 28, 2017 at 2:00 p.m. and 8:00 p.m.
Location:
Nethercutt Collection
15200 Bledsoe Street
Sylmar, CA 91342
map
Admission is free, but you must obtain tickets in advance.



How to Request Nethercutt Show Tickets
---
RESTORATION CREDITS
The Phantom of the Opera
35mm source material:
Special thanks to
Mr. David Shepard
Blackhawk film library
16mm source material:
Mr. Stan Taffel
Script and cutting continuity:
Mr. George Wagner
Title re-creation, design and typography:
Mr. Chaz DeSimone
DesimoneDesign.com
Title & film digitizing & output to film:
Mr. Michael Brodersen
Mr. Rico Hernandez
Negative and print color timing:
Mr. Doug Ledin
Project manager:
Mr. Allan Tudzin
Fotokem Film & Video Services
Fotokem.com
Film and title restoration
produced and supervised by:
Mr. Joe Rinaudo
SilentCinemaSociety.org
"Habeas Corpus" film courtesy of the Blackhawk film library.
---
MORE INFORMATION:
Powers Cameragraph projector
Dean Mora, organist and swing band leader
Nethercutt Collection
Fox Theater Bakersfield
Silent Cinema Society
Famous Players Orchestra
Glass Lantern Slides
---